​This high intensity traffic drum provides awareness to drivers and pedestrians about potential road construction and closures. With high intensity reflective bands , they provide long-term reflectivity and durability​.

Provides awareness about road construction and closures

Features high intensity reflective bands

Lightweight and easy to transport
​Hassle-free barricade light mounting.

$                Per Day

$                Per Week


$                Per Month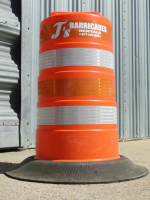 ​​These posts can easily be installed in your driveway, parking lot, or grounds to channel traffic and prevent collisions. Guide vehicles by posting rows of delineators, spaced tight enough to prevent vehicles from passing through.

Grip these easily by the large handles.

Tape easily wraps through top hole.

Hassle-free barricade light mounting.
$                Per Day

$                Per Week


$                Per Month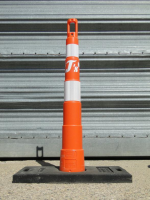 ​​This light has Flash and Steady Burn in one unit (just press one button to toggle between off/flash/steady burn).

They do not flash during the day;  they shut down automatically when the sun comes up. This means no having to go around and shut them off manually.

Automatic on dusk, off dawn.

Easily attaches to the top of delineators and drum barrels.

After 6 hours of good sunlight they will be able to shine for three nights straight.
$                Per Day

$                Per Week


$                Per Month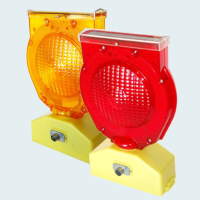 ​​These easy to carry, double-sided paddles have a "SLOW" or "STOP" feature imprinted in huge letters to help your work crew direct traffic as necessary.

18" STOP/SLOW Paddles.

All paddles have 12" ABS plastic handle attached.
Lightweight, so your work crew can use for hours at a time.

$                Per Day

$                Per Week


$                Per Month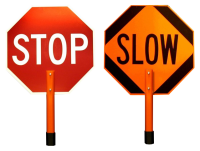 ​​The barricade leg is sand fillable for ballasting, stackable for storage and transportation.

The I-Beam Rails weigh less than one pound per foot, so it's lightweight and easy to carry.

​The I-Beam Rails are made from impact resistant polyethylene to avoid sharp edges and splinters.

Great for road closures as well as crowd control.

Legs allow for one or two beams, no need to decide if you need one or two up front!
Leg can be filled with sand and with sand they are 10lbs each.

$                Per Day

$                Per Week


$                Per Month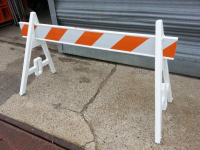 ​​Road accidents can be prevented with well-managed traffic systems. Traffic and parking signs are integral part of traffic management.

We have a full selection of high quality traffic signs for all of your parking sign, road and street sign requirements.

Reflective Sheeting on Aluminum

Radius Corners
24", 30", 36", 48"

We have or can get whatever sign you need. 

​Call ahead for confirmation about sign availability. 

$                Per Day

$                Per Week


$                Per Month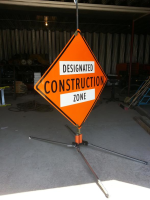 ​​The telescoping mast allows the signs to have various heights. Stand has a dual spring mounted base to give added stability from high winds and passing traffic. Uneven terrain is not an issue as all four legs can be individually adjusted.

Lightweight design - easy to carry sign stand only weighs 28lbs.

This stand is designed to hold 30", 36" and 48" signs that can be aluminum, wood, plastic or roll up signs.  ​

$                Per Day

$                Per Week


$                Per Month